Ozone Therapy in Tulsa, OK
Longevity Effect is the best place for customized and holistic integrative chiropractic and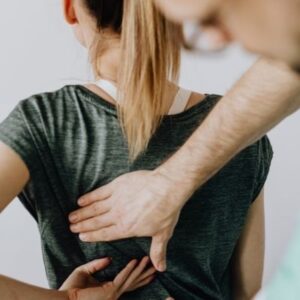 functional medicine. They will assist you with your total well-being. They offer chiropractic treatment, clinical nutrition, acupuncture, prolozone & other natural injectable therapies, as well as being able to specifically diagnose and treat every patient based on their symptoms and history. The goal of Longevity Effect is to help you to focus on your general health and wellness today! This will help reduce long-term health issues and associated costs. Visit Longevity Effect today for mind and body wellness!
Check out Longevity Effects services for your every holistic health and wellness needs. They are one of the only centers that offer Ozone Therapy in Tulsa, OK.
Float Therapy in Tulsa, OK

Chiropractic and Applied Kinesiology in Tulsa, OK

Functional and Holistic Medicine in Tulsa, OK

HOCATT™ Infrared Ozone Sauna

in Tulsa, OK

Hyperbaric Oxygen Therapy in Tulsa, OK

Magnesphere in Tulsa, OK

NeurOptimal® Neurofeedback in Tulsa, OK
Phone Number
918-895-7850
Address
4415 S Harvard Ave Ste 104 Tulsa, OK 74135
Directions
Click here for driving directions.
Hours
Monday -Friday 9am-6pm
Saturday 10am-4pm
Tulsa, OK Review Sites
Longevity Effect Facebook Page
Longevity Effect Instagram Page
Longevity Effect LinkedIn Page
Longevity Effect Google Reviews
Ozone Therapy in Tulsa, OK – Proudly Serving
​​Tulsa, Broken Arrow, Bixby, Jenks, Owasso, Catoosa, Sapulpa, and Sand Springs